A Chinese man was recently sued by an Audi dealership in Guilin,in China's southern Guangxi region, and had to pay a settlement of more than $10,000 after his young daughter casually scratched 10 luxury cars.
The young girl's father, identified only as Mr. Zhao, reportedly accompanied a friend to the dealership, bringing his wife and daughter along. They were looking around at the nice cars and listening to interacting with the staff, leaving the 3-year-old girl to her own devices. After understandably becoming bored, the little girl allegedly grabbed a stone and proceeded to scratch doodles onto the paint of no less than 10 Audi vehicles, including an Audi Q8 valued at nearly 1 million RMB ($142,000).
Photo: AsiaWire
The Audi dealership eventually sued Mr. Zhao, initially asking him to pay 200,000 RMB ($28,400) as compensation for the damage caused by the couple's daughter. They claimed that it was only an estimate and that the figure could increase as the damage caused by the scratching was assessed.
The decision to ask for considerable compensation to be paid was allegedly justified by the dealership's inability to sell the damaged cars as brand new once they had been repainted. A spokesperson for the dealership said that by selling the repainted cars as new could open the company to risk of being sued for false advertising and be made to compensate clients three times the price of the car, if found guilty.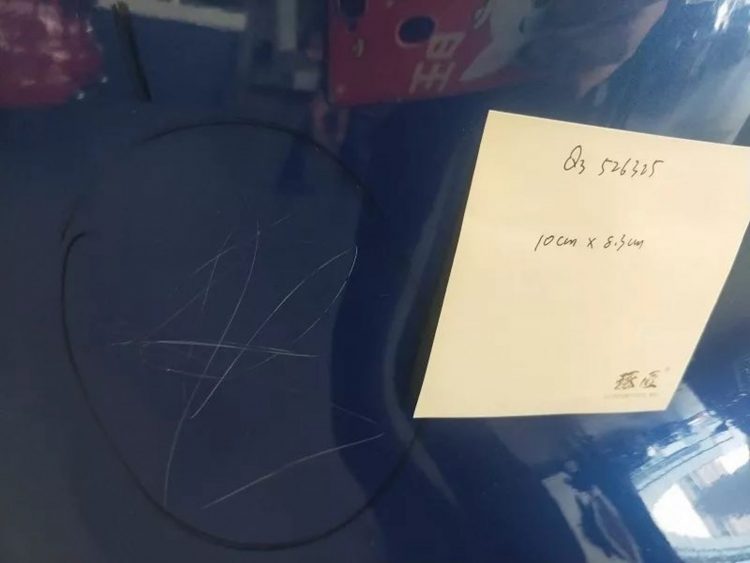 Photo: AsiaWire
Because the damaged cars could only be sold at a significant markdown, the dealership claimed the 200,000 RMB compensation was justified. Mr. Zhao refused to pay the asked amount, but eventually reached a settlement of 70,000 RMB ($10,000) with the Audi dealership.
While the situation is regrettable, especially for the 3-year-old's parents, at least it's a toddler we're talking about, and not a grown man scratching cars just so his parents would buy them for him.