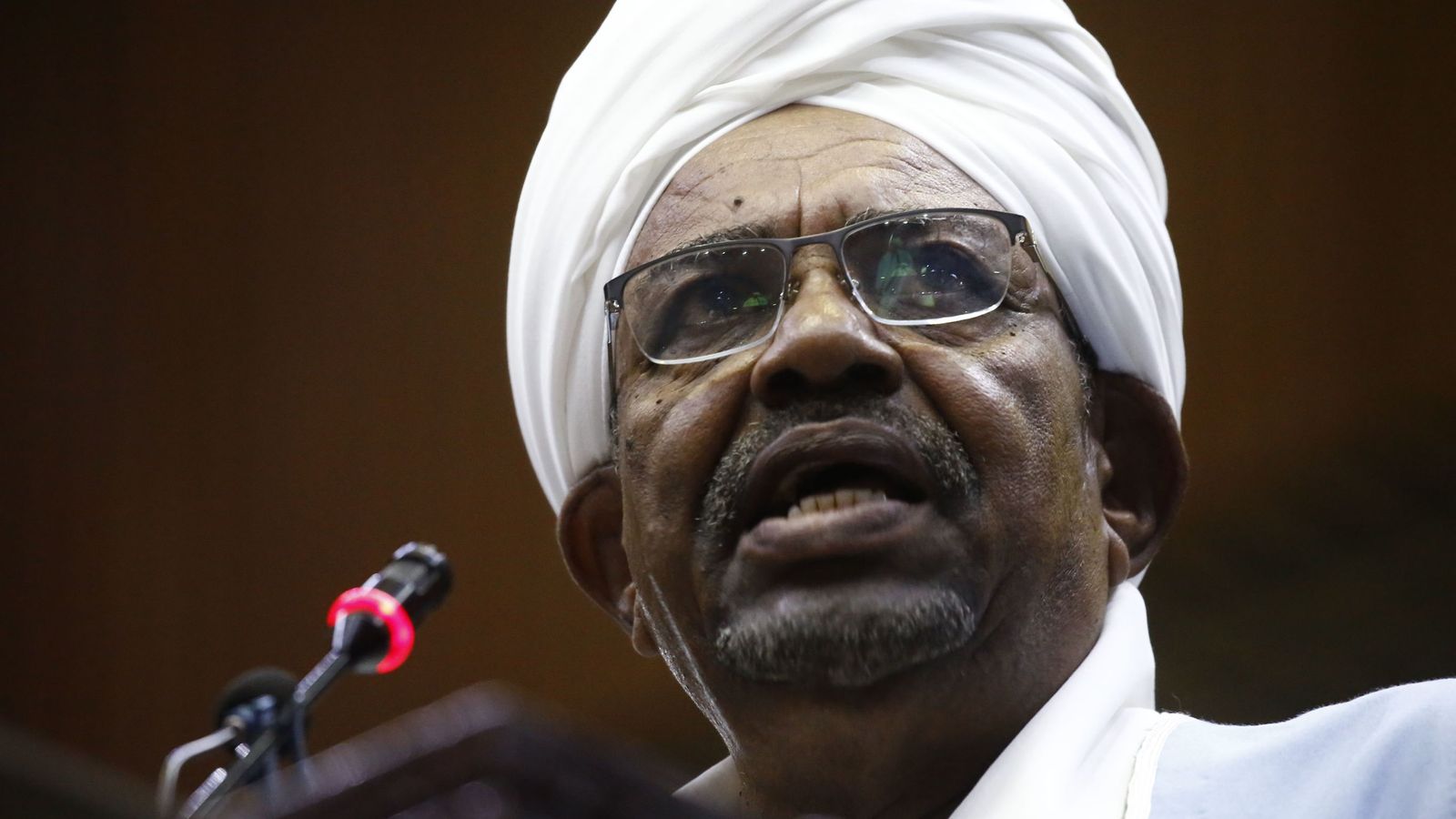 Omar al Bashir, the former president of Sudan, has been convicted of corruption and money laundering.
The 75-year-old has been sentenced to two years in a reform facility.
Al Bashir is also wanted by the International Criminal Court on charges of war crimes and genocide.
Sudan's military ousted al Bashir in April following months of street protests against his three-decade authoritarian rule.
Sudan had also been added to a US blacklist for sponsoring terrorism, while the economy had been wrecked by years of mismanagement and American sanctions.
More follows…