Allee Willis, who co-wrote the theme tune for TV show Friends, has died at the age of 72.
A post on her Instagram account announced the news, with a note saying they were "extremely shocked and devastated".
It shared an article saying Ms Willis died from a cardiac arrest in Los Angeles on Christmas Eve.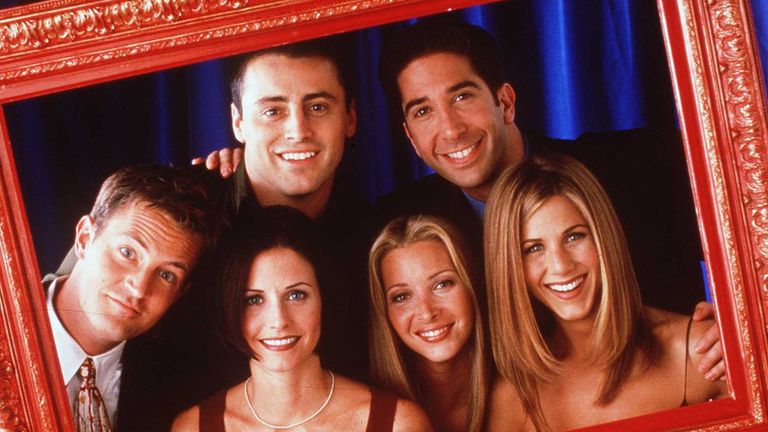 Prudence Fenton, described in reports as her partner, left a tribute on Instagram, saying: "Rest In Boogie Wonderland Nov 10,1947-December 24, 2019."
She was an accomplished music writer behind hits including Earth, Wind and Fire's Boogie Wonderland, the Pointer Sisters' Neutron Dance, and You're the best – the theme from The Karate Kid.
Willis was nominated for an Emmy in 1995 for co-writing I'll be there for you – a short theme for Friends before it was expanded into a full song.
"I'm someone that absolutely loves writing very joyful music," she told Songfacts in 2008.
In an interview with the New York Times last year, she acknowledged: "I, very thankfully, have a few songs that will not go away – but they're schlepping along 900 others."
"I hear melodies constantly. I always say, 'If you were to drop dead, I could write to the clunk of the body.'"
Also in 2018 she was inducted into the Songwriters Hall of Fame – an organisation that honours songwriters' "legacies".
A statement from the group said she was survived by a brother, Kent Willis, sister, Marlin Frost, and niece, Mandy Becker.