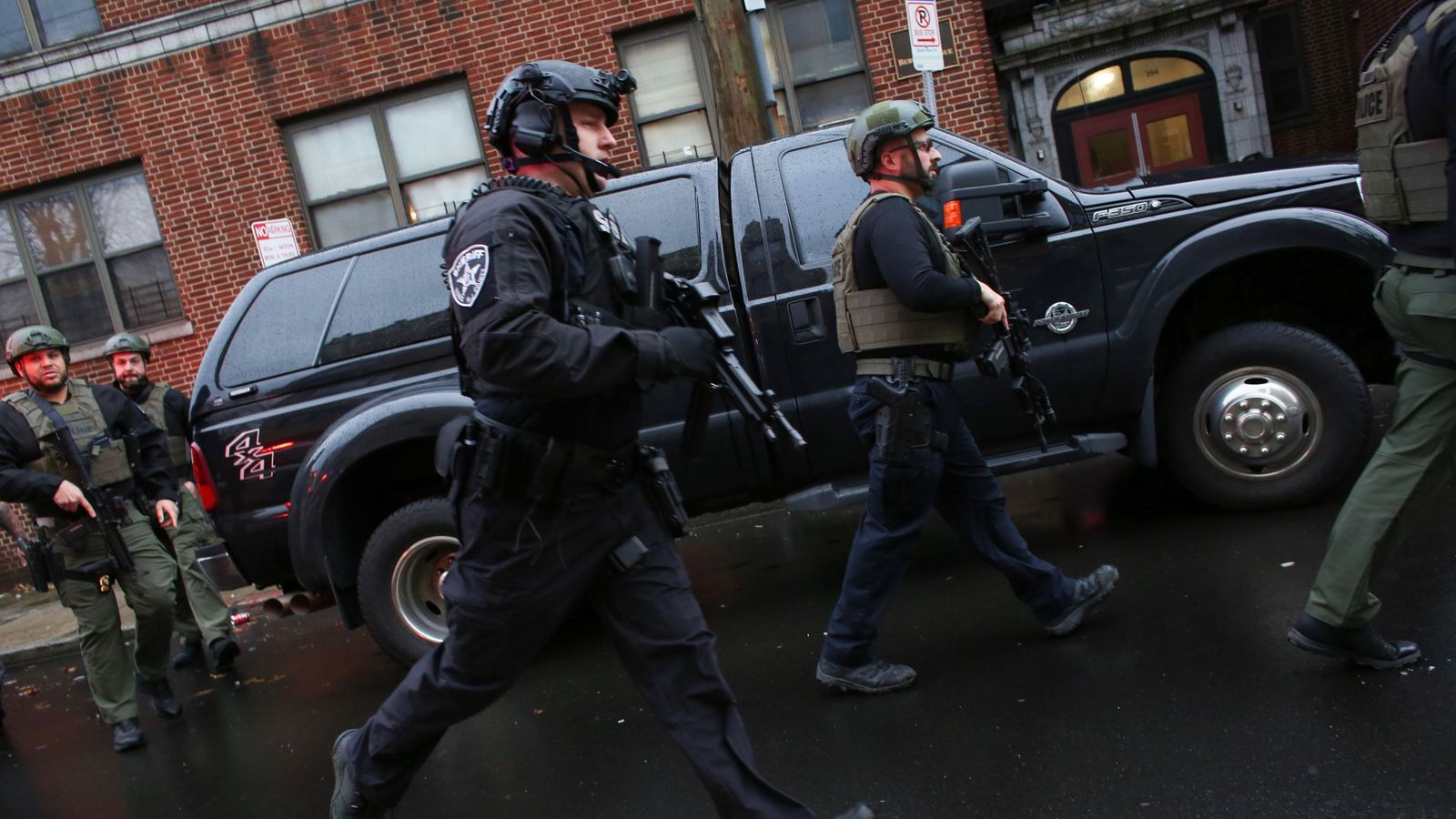 Several people, including a police officer, have been killed in a shoot-out in New Jersey.
A second officer was wounded after being struck in the shoulder by gunfire, and two others were injured by shrapnel, authorities said.
SWAT teams, state police and federal agents responded to the incident, with officers blocking off an area which includes a school, a kosher supermarket and a hair stylist.
Authorities have said the incident is not believed to be a terror attack
The White House said US President Donald Trump had been briefed on the shooting and continues to monitor the situation.
More follows…