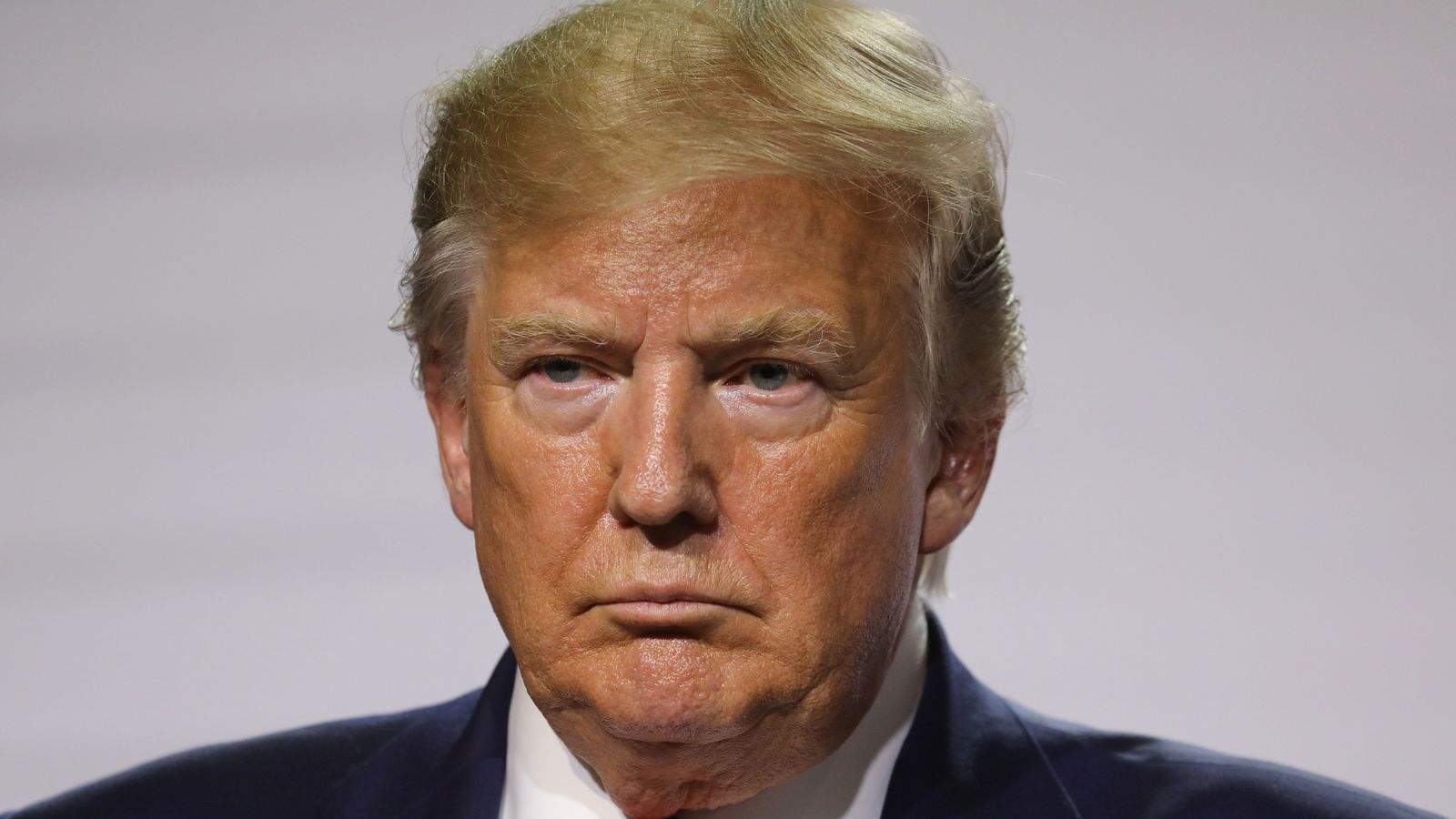 Democrats have unveiled two impeachment charges against US President Donald Trump.
The American leader is accused of abuse of power and obstruction of Congress.
Jerrold Nadler, chairman of the House Judiciary Committee, said Mr Trump "sees himself as above the law" and the president was being charged with "high crimes and misdemeanours".
"He endangers our democracy, he endangers our national security," Mr Nadler added.
"Our next election is at risk… that is why we must act now."
Mr Nadler said his committee would take up the articles later this week, the next step in a process that could ultimately lead to Mr Trump being removed from office.
The charges stem from the US president's pressure on Ukraine to announce investigations of his political rivals as he withheld aid to the country.
Ahead of Tuesday's announcement, Mr Trump tweeted that impeaching a president with a record like his would be "sheer political madness!"
More follows…