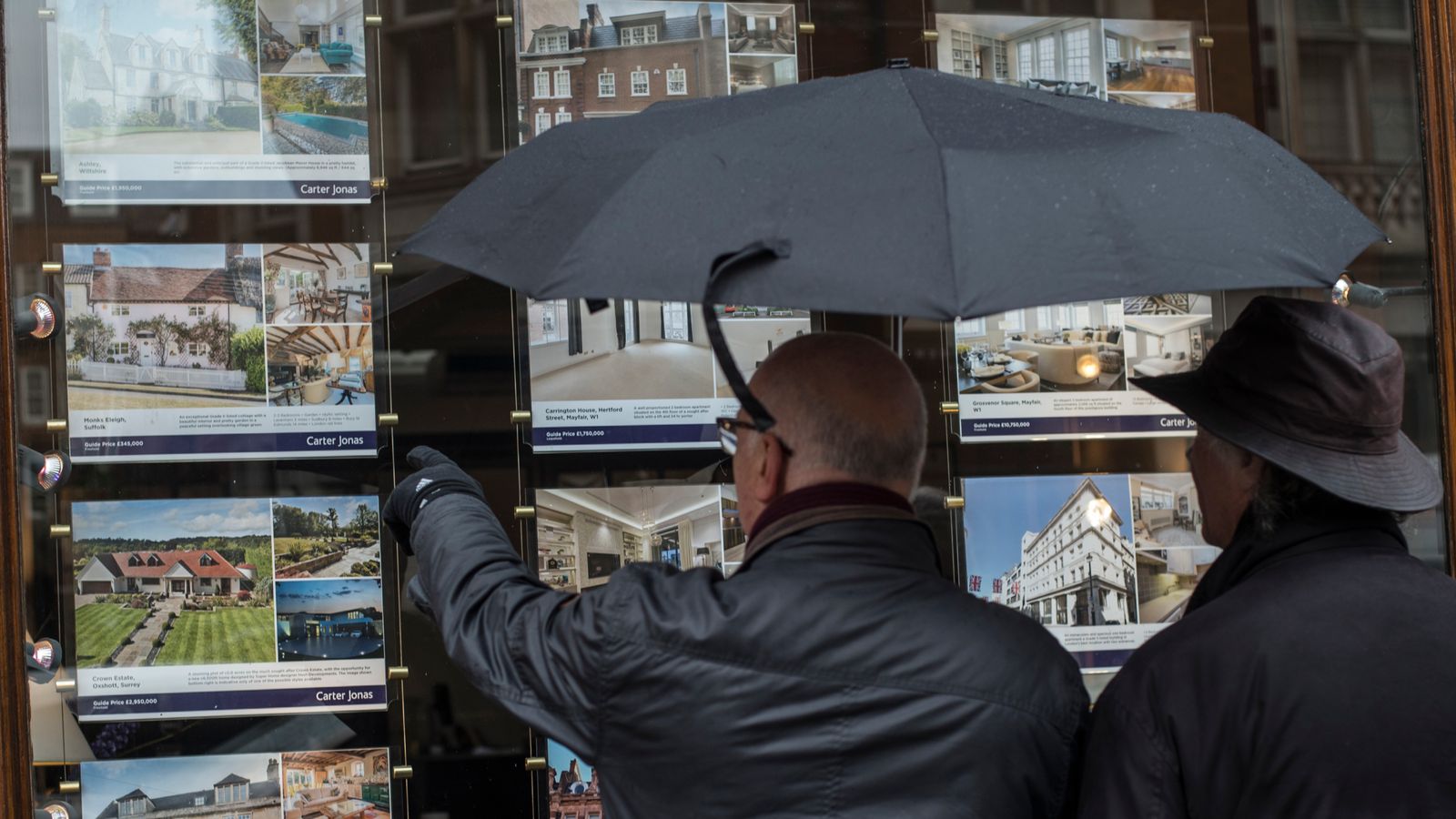 Official figures have charted the weakest house price growth for seven years in the run-up to the October Brexit deadline.
The Office for National Statistics (ONS) reported that UK prices rose by 0.7% on an annual basis during the month – the worst growth since September 2012.
It represented a sharp slowdown on the 1.3% measured in September – building on the easing of price growth seen since the Brexit referendum that has been led by London.
The ONS said prices in London were 1.6% down on October 2018 – the biggest drop since June.
It also noted falls in North East England – the region that helped hand Boris Johnson his general election majority – where property prices were 1.1% down.
The easing in the housing market has been attributed to jitters about the economy amid the prolonged uncertainty about the UK's departure from the EU.
That is because the fundamentals have been strong with the ONS reporting just 24 hours earlier that the UK returned to record employment in the three months to October.
Wages are rising by more than double the rate of inflation, which the ONS said on Wednesday remained static at a three-year low of 1.5%.
Prices in London have dragged on the UK's performance as they were widely seen as coming down from unsustainable levels.
The cost of homes elsewhere, bar Eastern England, have driven the figure as mortgage costs have been particularly attractive in a continuing low interest rate environment.
More follows…