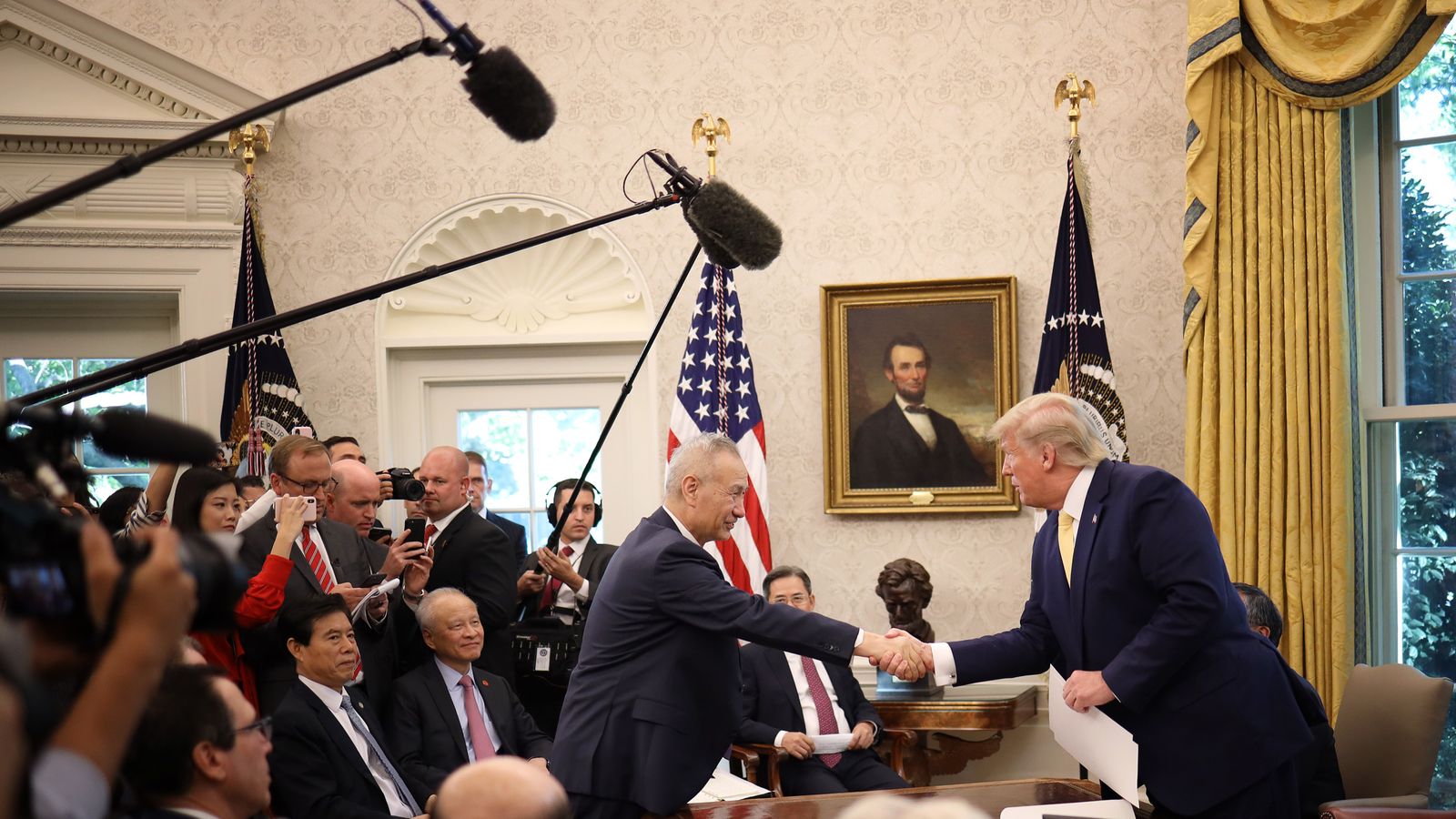 China has outlined a cooling in the 17-month long trade war with the United States, pushing US stock markets to record highs.
Hours after reports of a so-called phase one agreement being signed off by president Donald Trump, Trade officials in Beijing confirmed significant progress has been made following months of tough talks.
At a late night news conference, reporters in the Chinese capital were told arrangements were being made for both sides to meet and sign the deal.
The deal should avert the prospect of an escalation in the trade war that was due this Sunday.
The US had threatened to introduce tariffs on $160bn of Chinese consumer goods, including toys and video games consoles, if progress in the negotiations had stalled.
More follows…