The pound has taken a tumble after the government indicated Boris Johnson was planning legislation to prevent MPs extending the Brexit transition period beyond the end of next year.
The move, which also pressures the EU to meet the PM's timetable for a trade deal, was seen by financial markets as placing the country at greater risk of leaving the EU without an agreement on a future relationship.
Sterling's fate, since the 2016 referendum, has largely depended on the likelihood of a no-deal Brexit.
The pound had enjoyed a bounce in the run-up to the election as Mr Johnson secured his new Brexit deal with Brussels – later locking in control following the general election.
It reached eight-month highs against the dollar and levels not seen against the euro for almost three-years on Thursday night as the scale of his parliamentary majority became clear..
It hit $1.35 and €1.21 before falling back since as investors focused on the cooling of the US-China trade war and other developments that supported the US currency in particular.
The pound lost more than half a cent against both when a Downing Street source confirmed on Monday night that the EU Withdrawal Bill was being altered to outlaw any transition period extension beyond 2020.
It was trading at $1.32 and just below $1.19 in the hours that followed the announcement.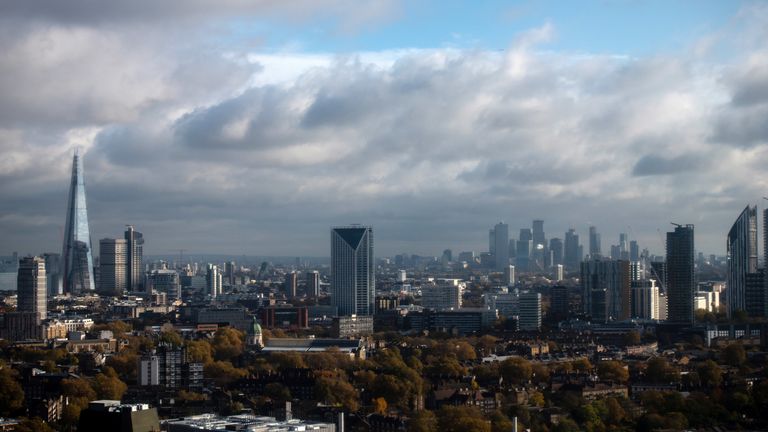 The FTSE 100, which has also enjoyed a post-election bounce to levels not seen for four months, opened 0.2% down led by Unilever – the consumer goods firm – following a downgrade in sales expectations mostly linked to its Asia operations.
Its shares were 5% lower.
UK-focused stocks were also under pressure following days of strong gains with housebuilders and banks taking a hit as investors reflected on the Brexit developments.
Lloyds Banking Group lost 4% while RBS and Barratt Developments shares were 3% off.
The lower tier FTSE 250, which hit record levels on Monday, was almost 1% lower.